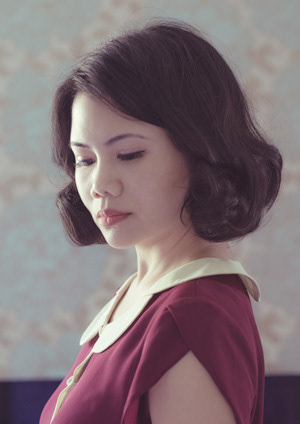 The Essential Info
I am a letterer, illustrator, and designer in Los Angeles, California.
I'm the owner of
Scotch & Cream
, a stationery/design company with a vintage-inspired aesthetic.
My favorite drawing/designing tools include the iPad Pro using Procreate with Apple Pencil, Adobe Creative Suite, and pencil/pen on paper. My friends and colleagues find me very unsuspectingly tech savvy ;)
Second Level Info
Before I started my own stationery brand, my work in music/entertainment allowed me the rewarding experience of creating digital marketing stuff for clients including Lady Gaga, U2, Red Bull, Comedy Central, and many more. Even before that, I was a starry-eyed college student at CSULB, obsessed with photography, printmaking, and technology.
My constant pursuit to improve myself applies to my creative skills, making all aspects of my work and life more efficient, productive, and meaningful, including my personal and professional relationships. I approach most situations with a problem-solving mentality, and a positive attitude. I take pride in being able to adapt to change well.
While working, I prefer listening to jazz, classical music, and an eclectic variety of newer genres. In life, I find sincere fulfillment helping people, and enjoy the practice of being mindful and empathetic. My sense of humor is candid with a sometimes dry sense of humor, coupled with my absurd imagination. I love staring at funny/cute animal photos and videos and posting ones of
my dog Bob, the Brussels Griffon
. I'm a pretty decent cook too ;)